Cindy Beers, MS, Board Certified Clinical/Medical Hypnotherapist, E-RYT500 is a mission-minded entrepreneur responsible for founding, designing, and establishing a successful yoga business that creates a place for people of all ages and body types to practice yoga and mental health techniques in a safe, inviting, and authentic environment.
She seeks to help her clients to grow through their own experiences and guides them to challenge existing self limitations by teaching them to make the familiar strange and to question how they have come to know what they believe about what is possible for their own wellbeing.
​
Each client's experience is tailored to their ability, sprinkled with compassion and a touch of laughter that leaves them feeling confident and more at ease. Cindy's teachings are informed from her extensive training and life experiences.
Cindy spent 18 years in the US Armed Forces and has a special understanding for teaching yoga and mental health practices to veterans, teens, and adults living with anxiety, depression, trauma and stress. She is also a dedicated educator with over 13 years of teaching experience at the university level. She is a skilled spokesperson, corporate liaison, and mediator with extensive experience working on hundreds of private and public sector contracts and is adept at taking projects from concept to completion.
Cindy is a member of Yoga Alliance (E-RYT500), ADAA (Anxiety, Depression Association of America) and NAMI (National Association for Mental Illness), and ICBCH (International Certification Board of Coaches and Hypnotists).
She has over 7000 hours of teaching and training spanning 10 years in the yoga room.
(Resume highlights can be found to the right.)
Cindy is a certified clinical/medical hypnotherapist studying under Richard Nongard, PhD. She has a certification in Medical Hypnotherapy along with taking extra training is working with individuals with anxiety, trauma, stress, and depression.
After having experienced a near death episode, Cindy views life as a gift and unabashedly lives it with zest, love and quirkiness.
She has published three books, "Mindful Yoga for Teen Anxiety," "Mindful Yoga for Adult Anxiety," and "Yoga for Mental Health."
She has created signature yoga & mental health training programs for both individuals and professionals, the Mental Health Toolbox and Yoga for Mental Health.
Cindy travels the country leading these training programs as well as speaking publicly on Mental Health.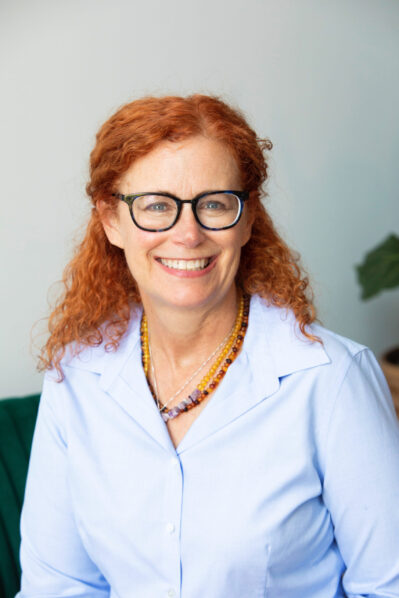 Her university degrees include a Bachelor's Degree in Leadership and Professional Communications and a Master's Degree in Leadership and Philosophy from Duquesne University, Pittsburgh, PA. Cindy also holds a Certification in Applied Neuroscience for treating Anxiety, Panic, and Worry and is a Clinical Anxiety Treatment Professional. Highlights of subject matter taught during her 13 years as an educator include: Ethics, Communications, Feminism, Handling Change, Leadership, Non-Violent Communication, The Meaning of Life, US Minorities, Sociology and Social Deviance.
Her yoga and mental health certifications include over 1000 hours in disciplines such as:
Somatic Healing with Peter Levine, Polyvagal Theory with Stephen Porges, and Developmental Trauma with Bessel van der Kolk.
White Crow Yoga (Mary Irby) who was trained by Thiramoolar's Therapeutic Ashtanga Yoga in India, Mindful Yoga Therapy for Veterans, Healing Trauma Through Yoga, Aqua Yoga, Prison Yoga, Yoga and Meditation for Military Sexual Trauma, Sexual Trauma, Y12SR, Compassion Fatigue, Accessible Yoga, Vinyasa Yoga, Hatha Yoga, Thai Yoga, Yin Yoga, Biomechanics, Egoscue, Chakras, Ayurveda, Emotional Freedom Technique (EFT), Havening, Reiki, and Body Rolling. She is also an expert on different types of meditations such as Yoga Nidra, Mindfulness, I Am, Vipassana, Body Image, Transcendental Meditation and Third Eye.
Her Hypnotherapy certifications include:
Medical Hypnotherapy, NLP, Advanced Hypnotherapy Certification, Children's Hypnotherapy
Cindy is also CPR/AED certified